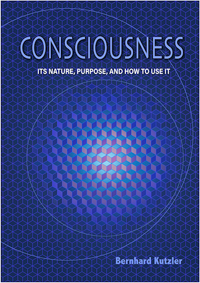 B Kutzler
Consciousness: Its Nature, Purpose, and How to Use It
This book introduces a radically new perspective of humans that offers fascinating insights into the nature of consciousness as well as the very nature of reality. It describes the mechanisms that bring forth behavior and reveals the true potential of humans. It is a "user guide" for being a human.
B Kutzler
Curiosity: The Mental Hunger of Humans
As children we are limitlessly curious and permanently explore the world. This makes us grow physically and mentally at a phenomenal speed. And we enjoy life to the fullest. This stops when we grow up. What remains is a reduced form of curiosity and an unsatisfied yearning. This book shows why, what role curiosity has in this, and how to prevent and reverse this.
This book allows you to make sure that your children preserve much of their natural curiosity. And it allows you to reclaim some of your natural curiosity.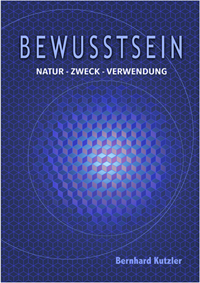 B Kutzler
Bewusstsein: Natur – Zweck – Verwendung
Dieses Buch stellt eine radikal neue Perspektive  des Menschen vor, die faszinierende Einsichten in die Natur des Bewusstseins und in die Natur der Realität bietet. Es beschreibt die Mechanismen, die Verhalten hervorbringen, und zeigt das wahre Potenzial des Menschen. Es ist ein "Benutzerhandbuch" für das Mensch-Sein.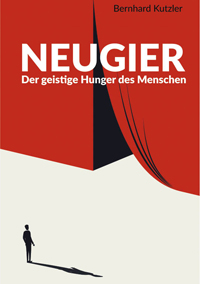 B Kutzler
Neugier: Der geistige Hunger des Menschen
Als Kinder sind wir leidenschaftlich neugierig, erforschen permanent die Welt, und wachsen dadurch körperlich und geistig mit phänomenaler Geschwindigkeit. Dieses Leben genießen wir in vollen Zügen. All das hört auf, wenn wir älter werden. Es bleiben eine im Vergleich zur Kindheit sehr reduzierte Form von Neugier und eine unerfüllte Sehnsucht. Dieses Buch zeigt, warum das so ist, welche zentrale Rolle die Neugier dabei spielt und wie dieser Verlust vermieden und sogar wieder rückgängig gemacht werden kann.
Du lernst, was zu tun ist, damit Deine Kinder viel von ihrer natürlichen Neugier behalten. Und Du lernst, wie Du selbst wieder einen Teil Deiner natürlichen Neugier zurückgewinnen kannst.

(order links connect with best offer)